Posts Tagged 'toast'
Sam McBride – Daily Bread
2013 – Santa Fe / New Mexico
Sam created a daily drawing exercise called
Daily Bread
. Every day of 2013, she drew a piece of toast. You can see the project
here
and
here
. There are 365 toast drawings, two large toast drawings on paper and one of the daily drawings animated line by line. She have planes to publish a book of the toasts and KickStart a monumental bronze toast.
image credit – the artist
Vass S ándor – Boticelli's Venus remix
gravure printing on toast-bread 1997, Romania
The artist used an older linoleum sheet from a set of older works, which was related to the passing of beauty. The image of Venus is engraved again, this time on toasts.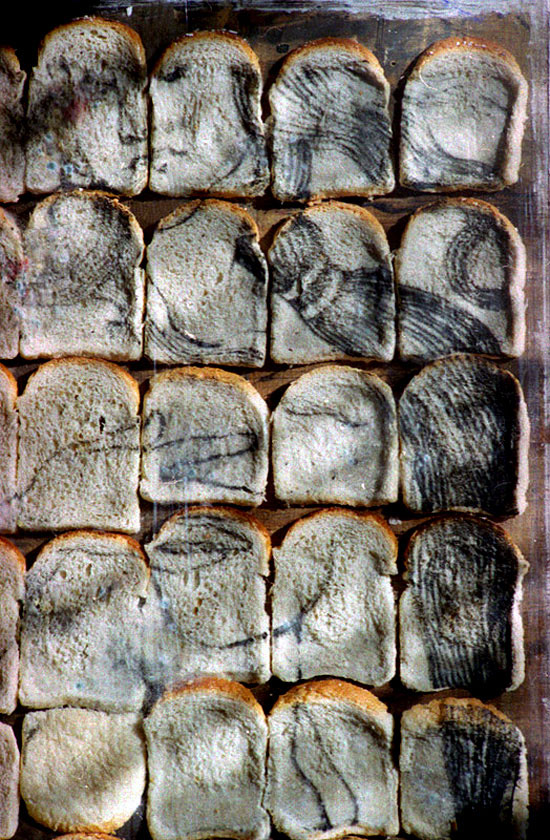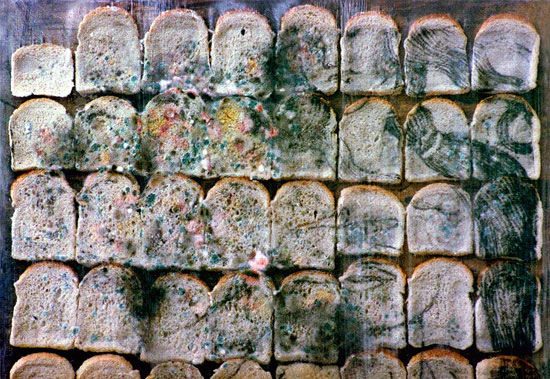 Tibitibi – The free spirit
2009, Toronto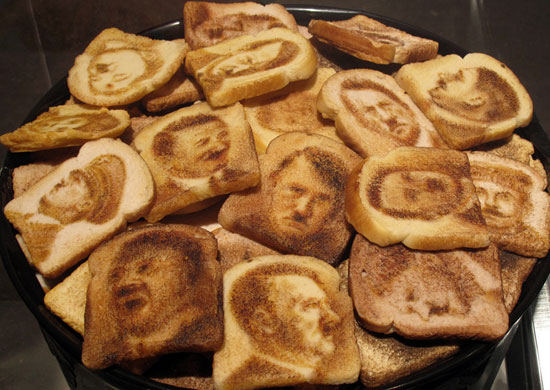 images from the artist's
website
.
Adam Sheldon – Crucifixion
Made for Anglican Church of St Peter
Great Limber – 2010 Jan.
burned toaster bread
Using his toaster, the artist burned every piece of bread before drying them out and flattening them so they were ready to be positioned in a giant frame. He then spent hours scraping the toast with a knife to create the lighter parts of the image, such as Christ's halo, and a blow torch to create darker patches. (read more here)
Photo: MASONS