Archive for the 'street art' Category
Hunger -by Harreman Project
Zaragoza, Spain, 2016

Wall installation for the project #GeneraciónNoHunger of Action Against Huger powered by Festival Asalto Zaragoza.
Check more of their works here.
Nilsson Herr
Would you like fries with that?
Image via streetartglobe
Romania – 80's
It says:
Let's act consistently to translate into life the principle of "Neither work without bread" "Neither bread without work"

Egyptian protester with bread helmet
2011  
About making bread and revolution in Egypt.
image source
———————————————————————————
Street-artist 'Ganzeer' and other activist-artists
Mural  Cairo, Egypt – 2011
A mural portraying a bicyclist holding a tray of bread, a familiar food in Cairo known as aish, a word that also means "life." Facing off the bicyclist was a tank with a soldier in the gun turret, aiming at the bread.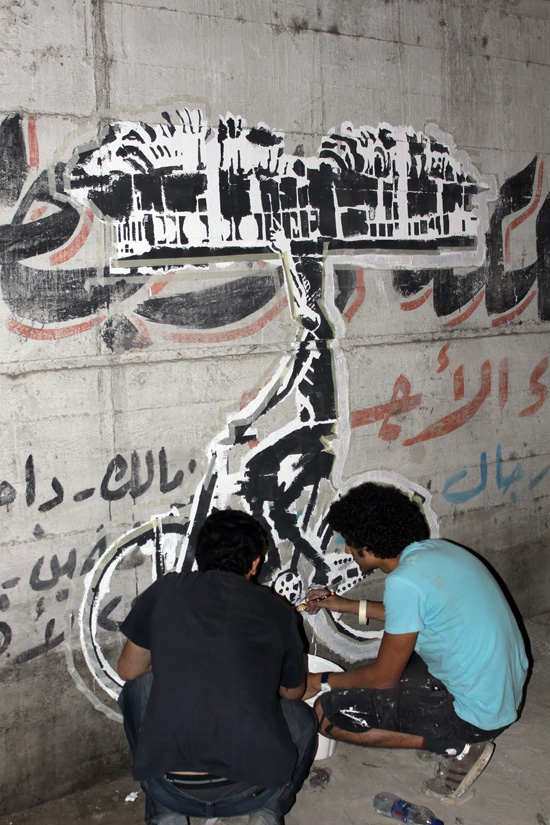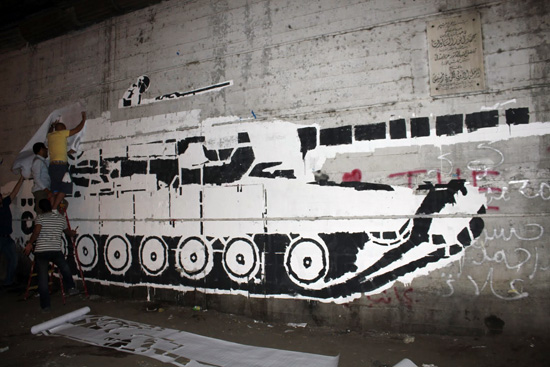 images source