Archive for the 'poster' Category
Jaime Sánchez – Sandwich with LEGO jam
More of his works on Instagram.
Heidi Edström – Cumbersome Dough
performance, 2017
Tony Futura – Selfie vs tagged photo
Berlin – 2016
Romania – 80's
It says:
Let's act consistently to translate into life the principle of "Neither work without bread" "Neither bread without work"

The leftover – Ziggurat project

Living expo
 – April 7, 2015
Location: RoHAM Bar, Dohány street 22, Budapest, Hungary, 1074
more info about this event here
On 7 April, a living traveling exhibition will kick off on the theme of Hungary as homeland and emigration.
Stay or leave, and if you live you do it for adventure or forced to do?
Live exhibition with performances of artists, dancers, actors, musicians and poets. Personal opinions from different angles.
Bread Still Life – Ana Domínguez
Apartamento Magazine, issue 8
Concept by Ana Domínguez & Omar Sosa
Photography by Nacho Alegre
Photography assistant Robbie Whitehead
Retouching by Lacrin Studio
More bread works on her website.
Alexander Eliseev – Custom-Made Font Poster
Student work for British Higher School of Art and Design (Moscow)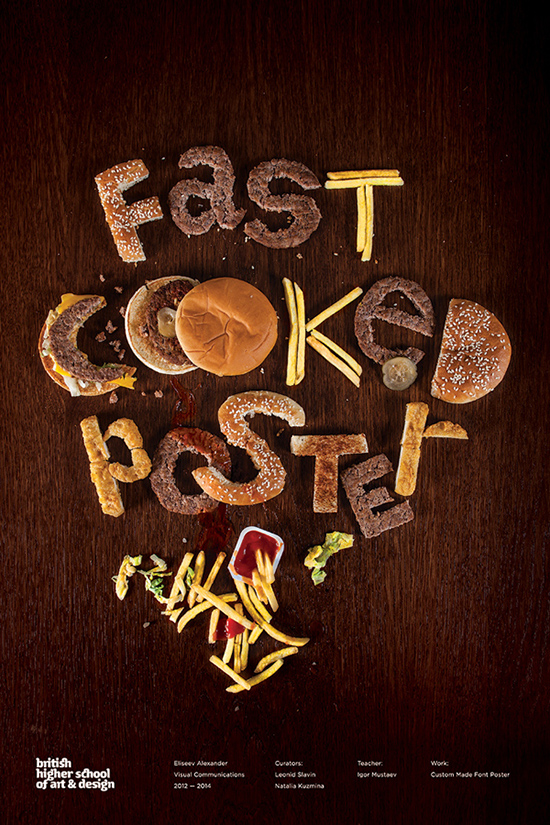 Alexander's portfolio
International festival of European Theatre Meetings – Poznań. Poland

Marcin Markowski 2010
Tymon Ateńczyk  – theater poster
Poland, 2007