Archive for the 'object' Category
Carturesti – bookshop
Romania – 2014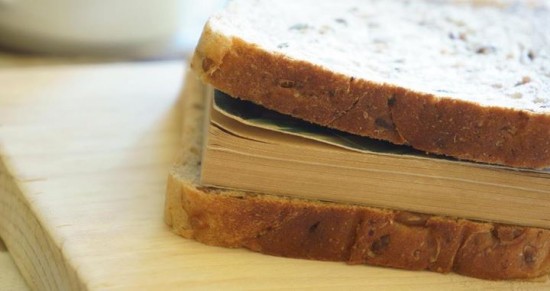 copyright Carturesti via Facebook.
Daryna Kossar is a designer and photographer who posts pictures of food art on her Instagram account.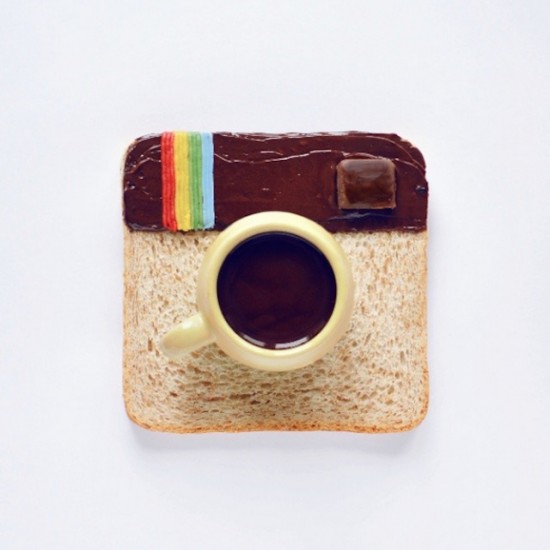 image copyright: Daryna Kossar
Arthur King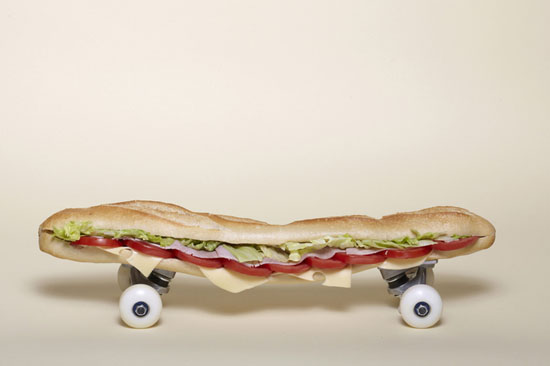 Czobor Sándor: Bread

image source
Sejla Kameric – Eat my heart out
Public project, Manciano, Italy
16 March 2002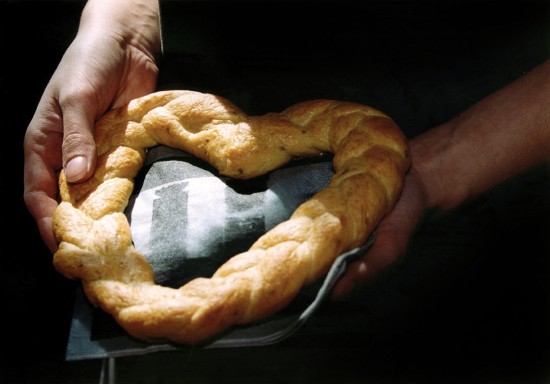 Text taken from the artists website:
"Dedicated to the memory of my father who was killed in
Sarajevo on the 16th March, 1993.
An exhibition / public art project was opened on 16 March 2002 in the small town of Manciano, Italy. In the streets and in the main square, Manciano residents set up tables on which were served local wine and culinary specialties. In addition to all this food, visitors could also try heart-shaped rolls that were prepared by a local bakery according to my instructions. The rolls were served on napkins that were printed with photographs taken in Sarajevo between 1992 and 1995 – these images were taken from the documentary film, "Do you remember Sarajevo." That day, over food and drink, with mixed feelings of happiness and sadness, we spoke of love and war, life and death; and we remembered Sarajevo. Photographs documenting this work are still displayed in the bakeries of Manciano."
Kittiwat Unarrom (mad baker) – Realistic body parts made form bread
Thailand, 2010
His family runs a bakery.  People like zobies. He is an artist. See the video for results.

KFC – Double Down
sandwich, worldwide
Another milestone to transform people into  zombies.
"Otherwise, what you have is a wad of random stuff. A recent "low carb" trend reminiscent of the Atkins Diet, however, seems to have people straying from that tried-and-true formula in favor of what many might call "odd" results.
The Kentucky Fried Chicken sandwich, referred to lovingly as the "Double Down," has, as of Monday, been made available nationwide. KFC began test marketing its new sandwich last April in both Rhode Island and Nebraska." read more

Enoc Armengol – Panpaati
Spain-2010
object, product-design
Panpaati. Every piece forms a living, organic, natural structure, which suffers the alterations on having interacted with the environment, humans, animals…This is food! It creates a vital cycle, which it's born, lives, and dies without leaving rest.
100% alive matter. 100% biodegradable.
The work is formed by a set of common furniture, composed by two chairs and one table, these turn automatically into the core of a synergy of shared actions, both internal and external, that modify the initial form constantly.
Somehow this installation can be a clear reflect from the actual society and production process. Fast, and the short-time life of the current, almost ephemeral furniture. Nevertheless, these pieces can also be eaten becoming part of the living process.