Archive for the 'object' Category
San Francisco-based fast-casual eatery group The Melt, whose fifteen locations in California and Colorado include one on Telegraph Avenue, mere blocks from the UC Berkeley campus, has just shattered the GUINNESS WORLD RECORDS® record for largest cheese sculpture.
Bread of Pannonian Basin – 2015, aug.20
The huge bread was made by 5 bakers from different countries neighboring Hungary, where major Hungarian minority lives. Diószegi László, master baker from Saint George guided the process He also made several attempts in the past to bake huge breads.
The bread was baked with the occasion of Hungarian national day in Szolnok, Hungary. The ingredients were also brought from different part of the Pannonian Basin. The baked bread was sanctified and it was distributed among the celebrants. Another bread of similar size and composition was sent in the morning in Transylvania, Romania, with the occasion of "Cluj Hungarian Days". It took about six and a half hours at 430 degrees Celsius to bake the bread. Therefore a thick burned crust was formed, which after a few minutes of cooling it was removed with a specially crafted scraper.

István Csáki- Bread
Budapest, 1999
pencil on bread,20×20 cm
More on artist's website.
Phil Ferguson – Melbourne
More of his hats on Instagram.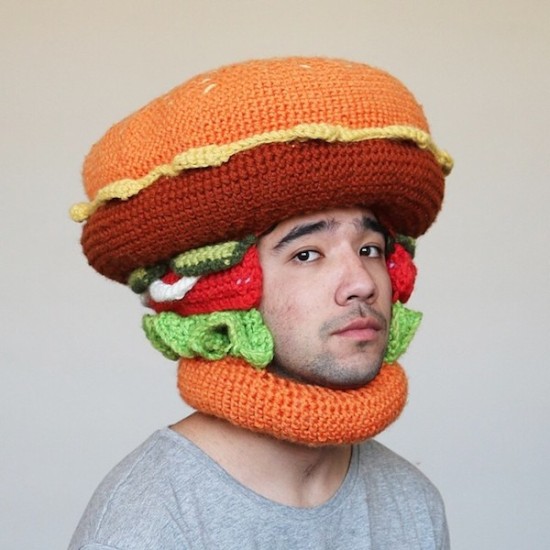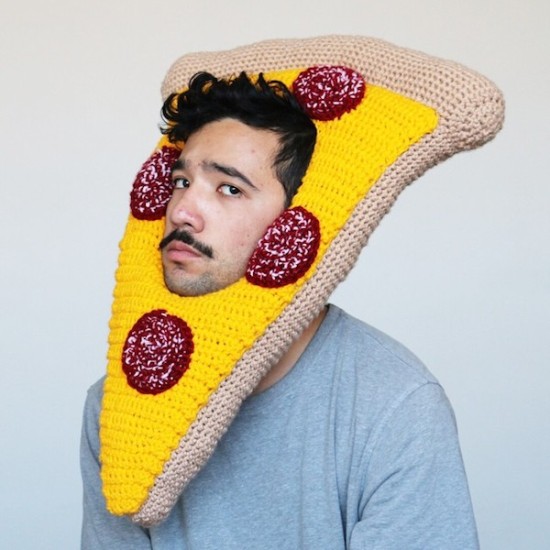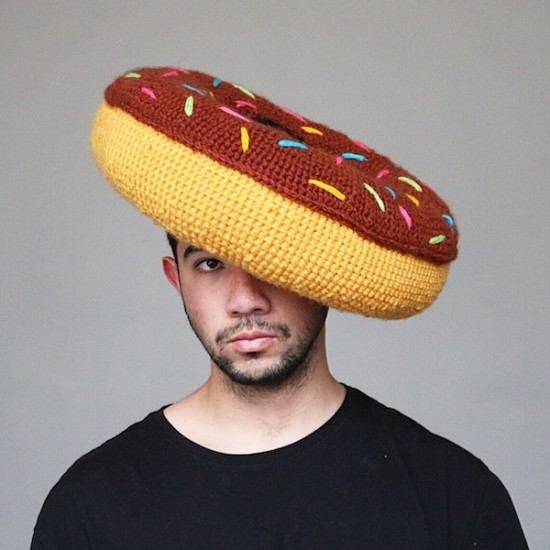 Tom Friedman – Big Big Mac, 2013
Styrofoam and paint
97.79 X 127 cm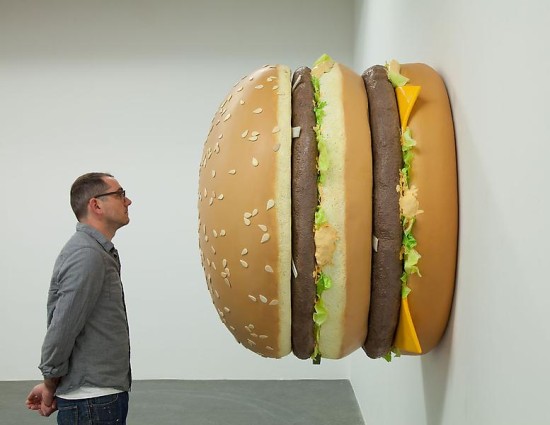 Sunburn – Konstantina Yiannakopoulou
Athens, Greece 2014

author's website
Lori Andrews
brain-skull banana bread with walnuts, 2014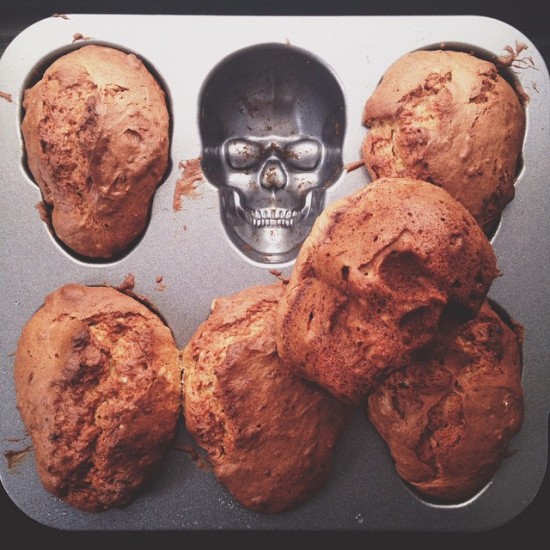 Image from the artist's
website
.
Chloe Wise – Prada challah backpack
Part of a
series
of sculptures I've been creating since 2013.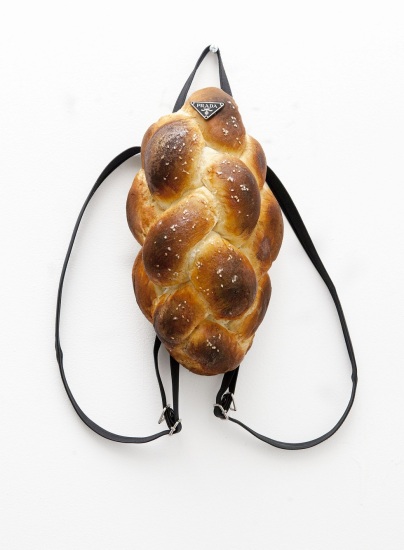 Artist
website
.