Archive for the 'object' Category
Gavin Turk – Transubstantiation
Ready-made, 2017
Partnering with the London-based Skip Gallery, an improvised gallery space inside a huge waste container you usually see on the side of the street filled with construction rubble and whatnot, Turk has created a tongue-in-cheek piece that is, among all things, very meta.
Inside the skip – a place to dispose of rubbish – we see a packet of Skips prawn cocktail, a popular snack in the UK. According to the artist, the chips reminded him of the sacramental bread used in the ritual of Eucharist by Roman Catholics.
Gavin Turk: Is Contemporary Art Trash? Is Trash Contemporary Art?
Lucy + Jorge Orta
2016
The exhibition will examine the artists' practice in the context of the major concerns of the 21st century: species loss, food security and food waste in the face of world population increase. Arts organisation Metal has curated the show which brings together key works by Lucy + Jorge on the theme created over the last twenty years. Lucy + Jorge will also be displaying new sculptures inspired by The Harvest Meal… read more
Jaime Sánchez – Sandwich with LEGO jam
More of his works on Instagram.
Andrey Kuzkin – Money for bread
2013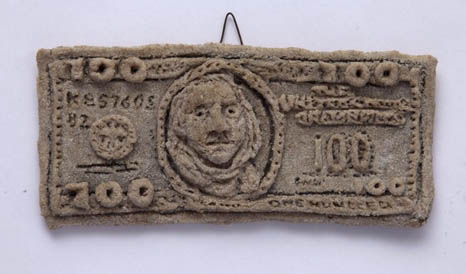 more work of the artists here.
Vetró Baji – No title
2017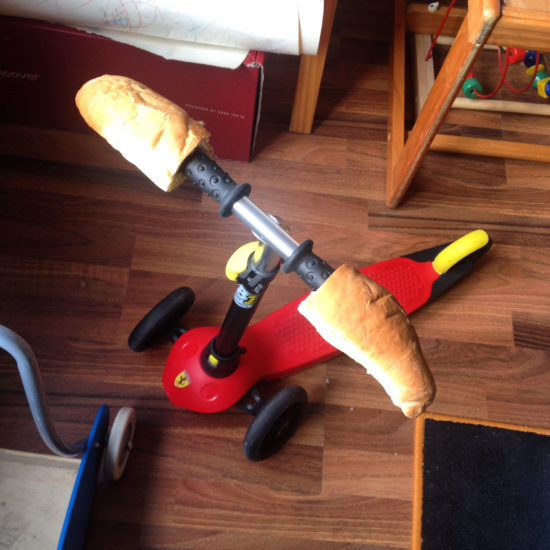 Follow Baji @ Instagram
Holy Bread Tray – Radenko Perić collection
silver, 18th century
Holy bread tray is a liturgical vessel. It is composed of a large flat tray mounted on a cylindrical stem with a broad base. Three lidded vessels, one saucer supported by a stem and a triple candlestick with candle holders in the form of animal heads rest upon the tray.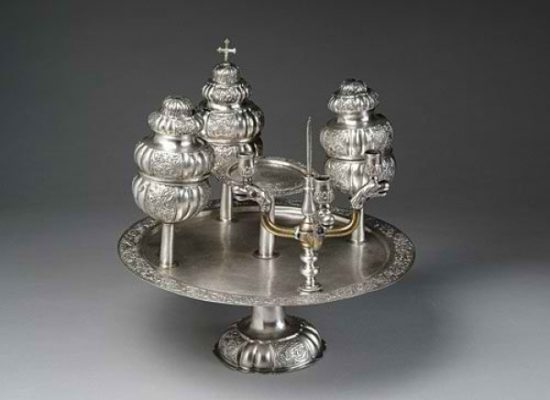 museum's website
Marzena Nowak – Bread with Soil
bread baked with German and Polish soil
variable dimensions, 2014 – 2015
more about the artist
Evolved vacum forming 2D pictures to 3D objects developed by Disney.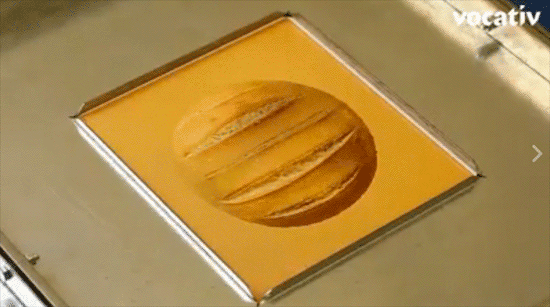 David LaChapelle – Death by Hamburger
2001