Archive for the 'installation' Category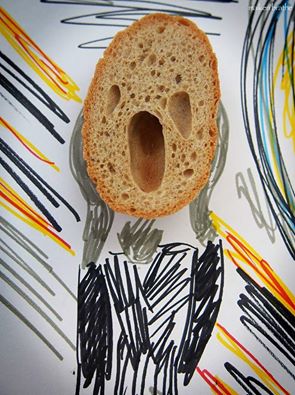 image source Beppe Parlatore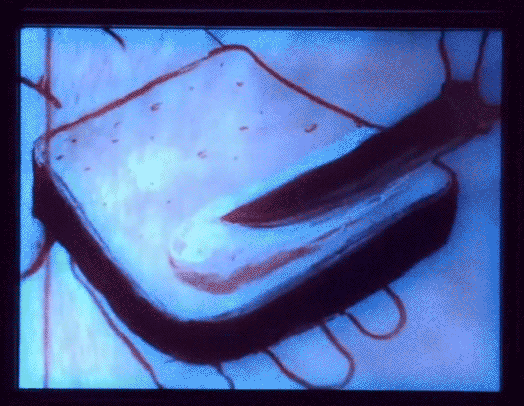 Image part of an installation.
Visit artists website.
Maiken Brathe – Edvard Munch beim Frühstück
image credit
Salvador Dali – Retrospective Bust of a Woman
Painted porcelain – 1933
He embedded the inkwell in a loaf of bread and placed them both on an accessorized bust. The necklace is a strip of repeating images from a zoetrope, a precinematic toy that provides the illusion of movement as it rotates.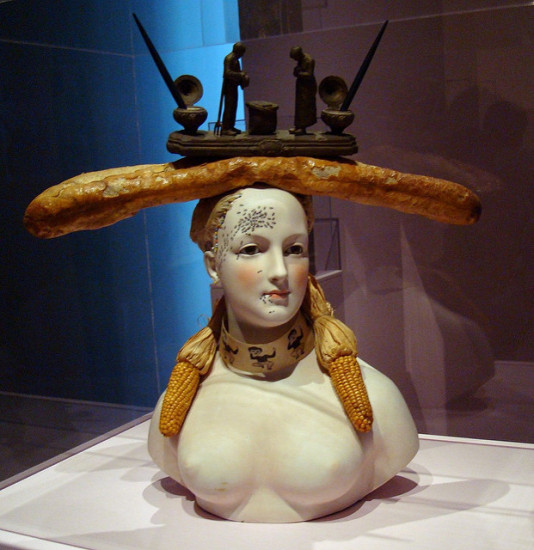 Anna Homler – Breadwoman
Los Angeles, USA
While you all may be obsessed with the brief Internet sensation that was "BreadFaceBlog", just know that long before virality was a "thing", there was an eternal character known as Breadwoman. Emerging from the depths of LA's underground art gallery culture in the 80s, Breadwoman is a timeless, avant-garde character combining ephemeral electronica with anthropological inclinations — and it's about time she's risen again, hollowed-out bread on her head and all.
Sam Kaplan – New York
more of his works.
Iiu Susiraja – self-portrait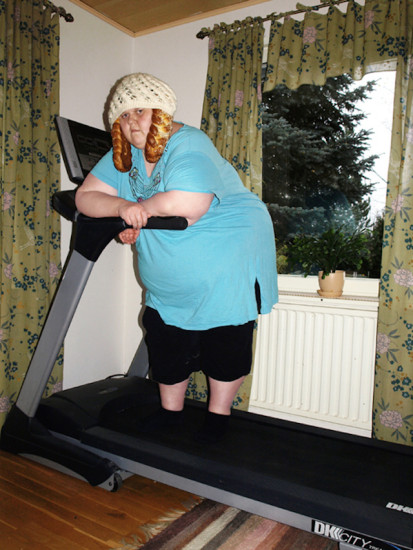 More of her works.
Tom Friedman – Big Big Mac, 2013
Styrofoam and paint
97.79 X 127 cm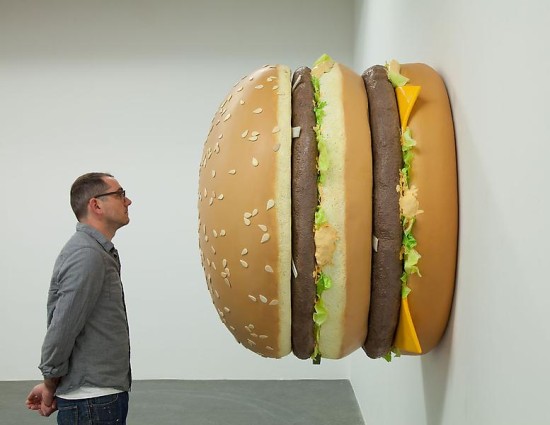 Dennis Oppenheim – Cancelled Crop
1969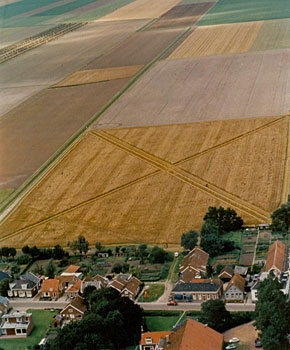 In September the field was harvested in the form of an X. the grain was isolated in it's raw state, further processing was withheld. The material is planted and cultivated for the sole purpose of withholding it from a product- oriented system. Isolating this grain from further processing (production of food stuffs) becomes like stopping raw pigment from becoming an illusionistic force on canvas.
Bread Still Life – Ana Domínguez
Apartamento Magazine, issue 8
Concept by Ana Domínguez & Omar Sosa
Photography by Nacho Alegre
Photography assistant Robbie Whitehead
Retouching by Lacrin Studio
More bread works on her website.