Archive for the 'installation' Category
Réka Szabó – The fingerprints of our ancestors
Solo exhibition – Erdélyi Művészeti Központ / EMŰK – 2017 May 11
more photos on the event's Facebook page.
Derek Paul Boyle and Mitra Saboury
Studio Meatwreck
Paweł Althamer – The Burghers of Bródno
2016 – Warsaw
Bródno Sculpture Park has come to be one of Europe's most enticing and important sites of relational and social sculpture. WARSAW — What do you get when you throw some of the world's most well-known, socially engaged artists into a public park? One stroll through the Bródno Sculpture Park will show you.
Brittany Powell – Mondrian Toast
The American artist Brittany Powell reproduces the works of famous artists with bread and toppings. This makes not only the meals aesthetic, but also appetite to go back to the museum. Is it really so wrong to play with the food?
Piet Mondrian © Brittany Powell
View her website.
Gábor Csongor Szigeti – Privát Oázis (Private Oasis)
View his works on Instagram
Claes Oldenburg – Floor Burger
1962 Canvas filled with foam rubber and cardboard boxes, painted with latex and Liquitex, 2.13 m diameter
Collection Art Gallery of Ontario, Toronto

© 1962 Claes Oldenburg
Bogosi Sekhukhuni –  The rachet of the earth
2013. installation. 145 cm x 66 cm (size varies)
Read more about his work here.
Marzena Nowak – Bread with Soil
bread baked with German and Polish soil
variable dimensions, 2014 – 2015
more about the artist
Szőke Erika – Lay out the sheet!
The works below are part of her solo exhibition at Magma.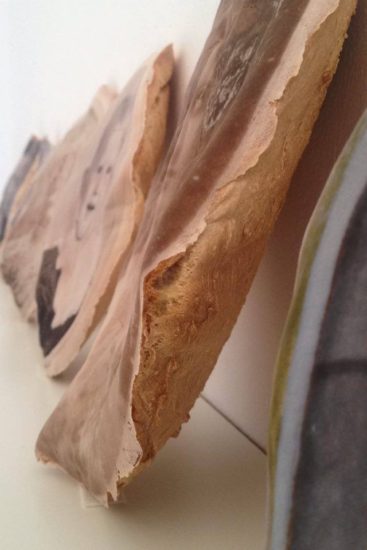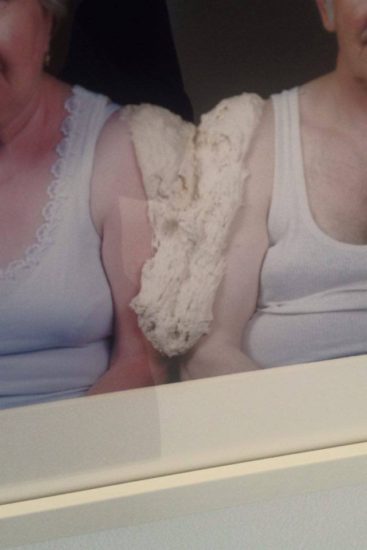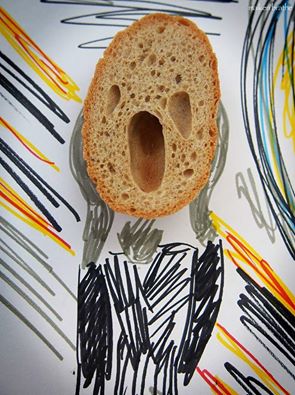 image source Beppe Parlatore