Archive for the 'happening' Category
BreadFace – Korea – 2015
Check her actions on Instagram.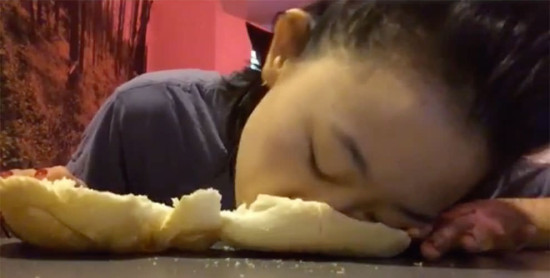 Bread of Pannonian Basin – 2015, aug.20
The huge bread was made by 5 bakers from different countries neighboring Hungary, where major Hungarian minority lives. Diószegi László, master baker from Saint George guided the process He also made several attempts in the past to bake huge breads.
The bread was baked with the occasion of Hungarian national day in Szolnok, Hungary. The ingredients were also brought from different part of the Pannonian Basin. The baked bread was sanctified and it was distributed among the celebrants. Another bread of similar size and composition was sent in the morning in Transylvania, Romania, with the occasion of "Cluj Hungarian Days". It took about six and a half hours at 430 degrees Celsius to bake the bread. Therefore a thick burned crust was formed, which after a few minutes of cooling it was removed with a specially crafted scraper.

The leftover – Ziggurat project

Living expo
 – April 7, 2015
Location: RoHAM Bar, Dohány street 22, Budapest, Hungary, 1074
more info about this event here
On 7 April, a living traveling exhibition will kick off on the theme of Hungary as homeland and emigration.
Stay or leave, and if you live you do it for adventure or forced to do?
Live exhibition with performances of artists, dancers, actors, musicians and poets. Personal opinions from different angles.
Izumi Miyazaki – Selfportraits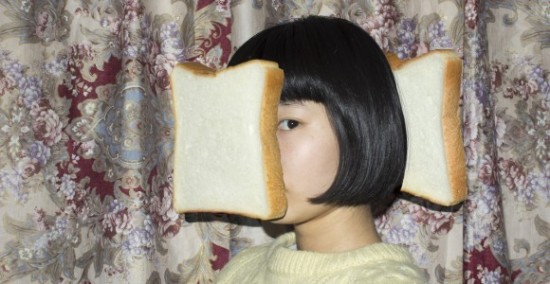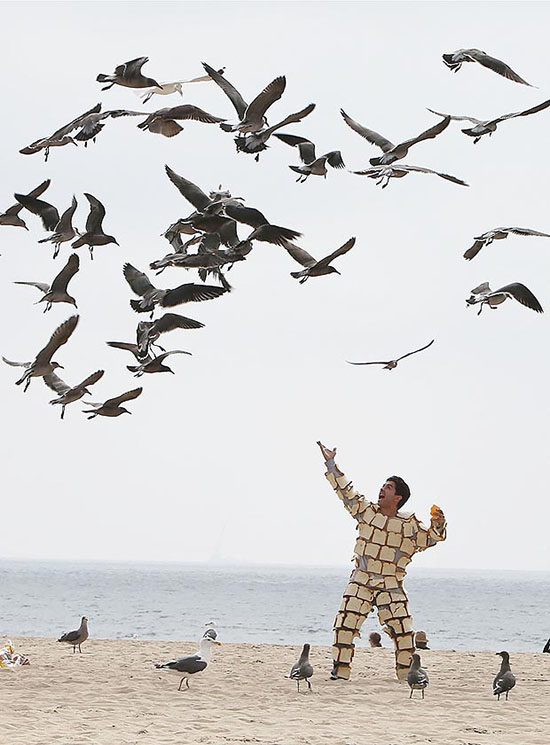 Sejla Kameric – Eat my heart out
Public project, Manciano, Italy
16 March 2002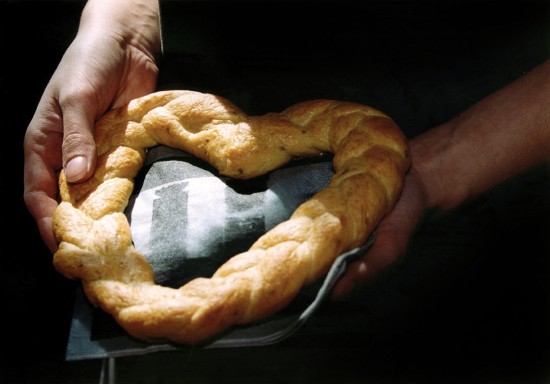 Text taken from the artists website:
"Dedicated to the memory of my father who was killed in
Sarajevo on the 16th March, 1993.
An exhibition / public art project was opened on 16 March 2002 in the small town of Manciano, Italy. In the streets and in the main square, Manciano residents set up tables on which were served local wine and culinary specialties. In addition to all this food, visitors could also try heart-shaped rolls that were prepared by a local bakery according to my instructions. The rolls were served on napkins that were printed with photographs taken in Sarajevo between 1992 and 1995 – these images were taken from the documentary film, "Do you remember Sarajevo." That day, over food and drink, with mixed feelings of happiness and sadness, we spoke of love and war, life and death; and we remembered Sarajevo. Photographs documenting this work are still displayed in the bakeries of Manciano."
Vetró Barnabás – We haunt Udvartér
happening, the artist and 3 participants(friends) –  2009, 5'th October
location: Lábas Ház, Sepsiszentgyörgy/Seklerland/Transylvania/Romania
The happening tries to reveal the idea of holiness associated with bread. Because of this reason, the participants given their religious and artistic belief, have changed the outcome compared to what the artist had in mind. It should be known, that the happening evokes a loose common work similar to the very first breadblog work of Vetró Barnabás.
Description of the happening by the artist:
The paintings hanging on the wall of the exhibition space had been flipped and afterwards I had brought in the breads, hidden under my T-shirt. They had already been pealed, I had left them in the center and I went next to the wall. In front of me, my three guests was in front of the three windows. I had thrown at them and they had standed my attacks. There has been someone who had threw back a couple of times, or was simply eating bread. The camera that was positioned in the corner, was recording the events. Afterwards, photos have been taken of the space.
Translation: Etelka Tam
ás