Archive for the 'fun' Category
Diószegi bakery – bread competition
Diószegi bread and football days – 2016, Saint George, Romania
Who can hold the heavy potato breads longer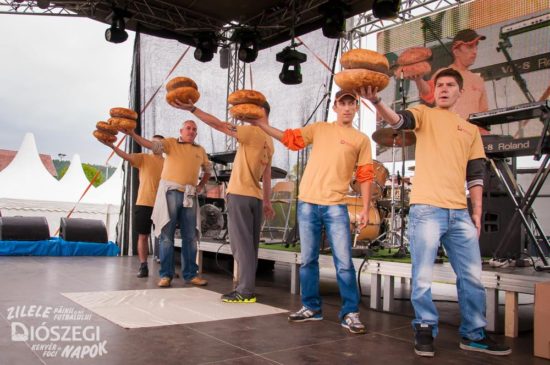 Tony Futura – Selfie vs tagged photo
Berlin – 2016
"SO TRUE! Damn it, we eat bread literally with everything"
image source blackdownkeysound
The Canadian sandwich artist behind the Trump Sandwich — two slices of white bread, full of baloney — is being bombarded with bad reviews on his Facebook page as angry Trump supporters mobilize an online counterattack.
The Trump Sandwich, which mocks Republican presidential candidate Donald Trump, comes with a side of Russian dressing and a tiny pickle, all surrounded by "a wall of Mexican chips."
Down N' Out, a Sydney-based burger restaurant, has created a trio of burgers that will delight Pokémon fans everywhere.
Priced at AUD$15 each, these adorable burgers were inspired by the Pokémon they were modeled against—Pikachu, Charmander and Bulbasaur.
Maiken Brathe – Edvard Munch beim Frühstück
image credit
BreadFace – Korea – 2015
Check her actions on Instagram.