Breads from Egypt
Egyptian protester with bread helmet
2011  
About making bread and revolution in Egypt.
image source
———————————————————————————
Street-artist 'Ganzeer' and other activist-artists
Mural  Cairo, Egypt – 2011
A mural portraying a bicyclist holding a tray of bread, a familiar food in Cairo known as aish, a word that also means "life." Facing off the bicyclist was a tank with a soldier in the gun turret, aiming at the bread.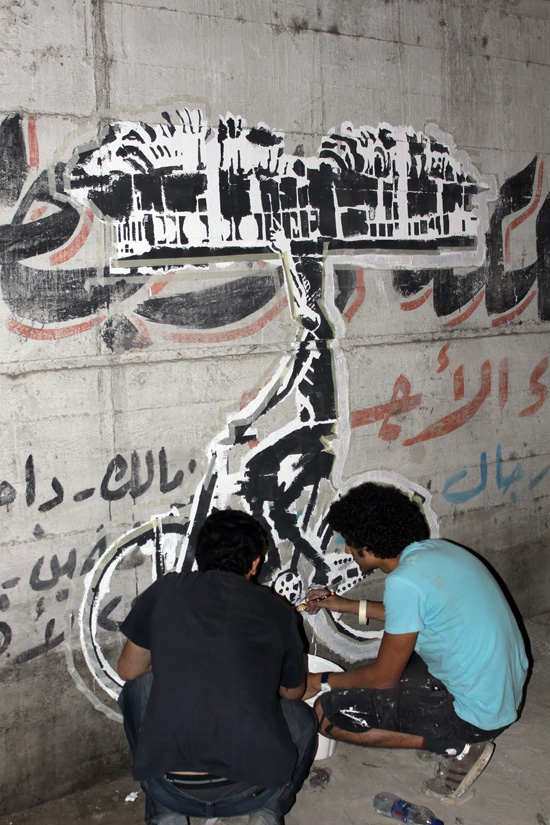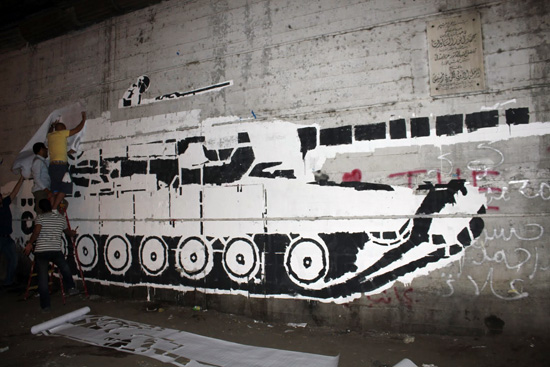 images source
This entry was posted on Friday, December 23rd, 2011 at 7:50 pm and is filed under install-action, photo, street art. You can follow any responses to this entry through the RSS 2.0 feed. You can leave a response, or trackback from your own site.