Breadboard
Monika Koziol – Breadboard
Made at Central Saint Martin's College of Art and Design London – 2008 Oct.
wooden with laser etched letters
Breadboard was part of presentation that Monika had to give at the university as her favorite piece of design – she chose bread, as the greatest invention ever. Text on the board links basic ideas of what makes one happy and some facts about bread.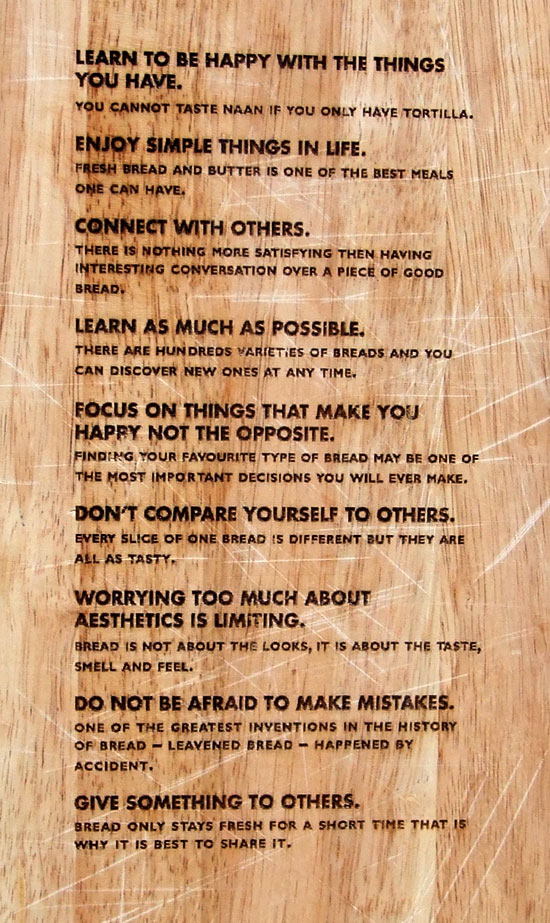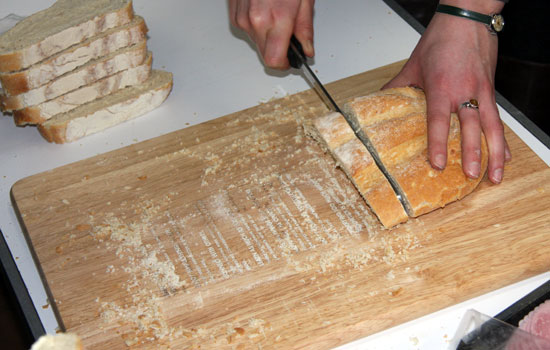 This entry was posted on Friday, January 8th, 2010 at 6:56 pm and is filed under object, product. You can follow any responses to this entry through the RSS 2.0 feed. You can leave a response, or trackback from your own site.