Bread and fish in Second Life
Kakukkfu Yosuke – Art's 1.000.056 'th birthday

cyberformance –  2009 ian. 17 location: Second Life
This cyber performance or cyberformance was made in one of the metaverse known as Second Life, a Massively Multiplayer Online Role-Playing Game( MMORPG).
The action is a reinterpretation of a biblical story in which Jesus made a miracle duplicating bread and fish to a plenty of starving  people. In cyberspace duplicating is not a miracle, and the bread is not an important symbol anymore. read more on his blog here.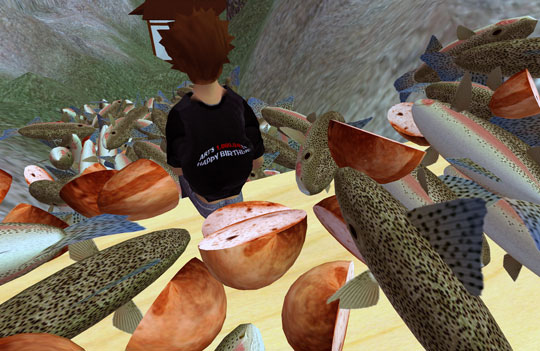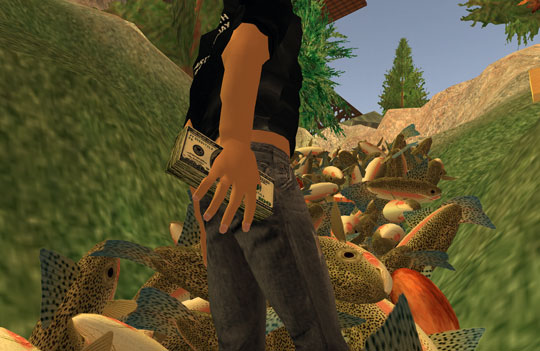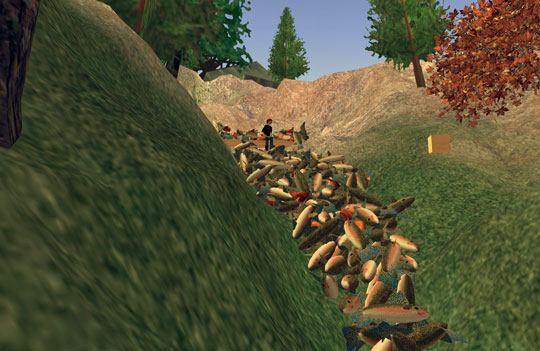 Tags: duplicating, fish, miracle, SecondLife, sl
This entry was posted on Sunday, May 3rd, 2009 at 3:25 pm and is filed under cyberformance, performance. You can follow any responses to this entry through the RSS 2.0 feed. You can leave a response, or trackback from your own site.