Etna IV
Ütő Gusztáv & Kónya Réka – Etna IV

performance –  1994 jul. 26 5-th AnnART – International Trench Arts Festival in/different MEDIUM3
Saint Ann Lake/Transylvania/Romania
The core-idea to compare  a large homemade bread with Hungary  was given by the artist's great grandmother. From Bodok's bread bakery he ordered a bread of 17 kg (37.4 pound). The size of the bread is linked to the tatar invasion. When people from the surrounding villages escaped into Almasi cave the survival solution was to run with a big bread.
In the performance they formally cut down the Transylvania part of the bread than cut in slices, anointed with grease, salted and trough a stencil with the text TRANSYLVANIA scattered some paprika powder on it. These bread slices have been offered to the public in three languages and was devoured with huge appetite.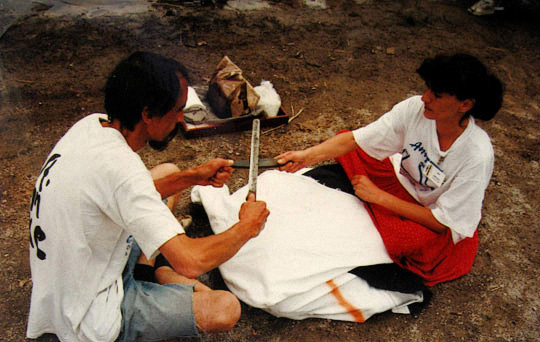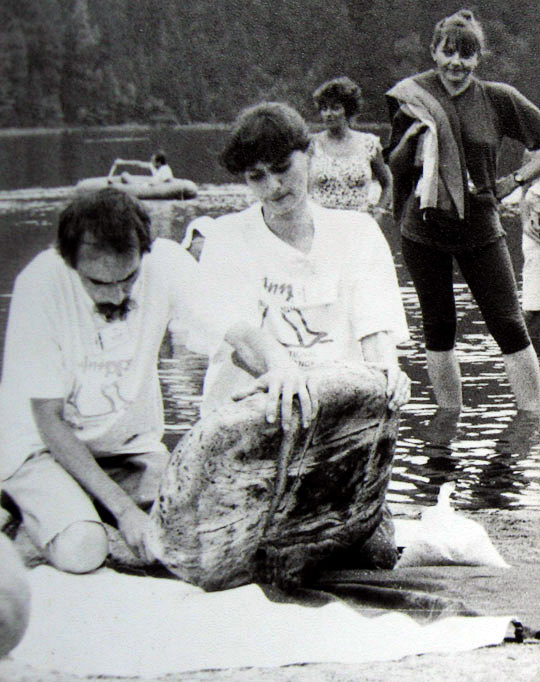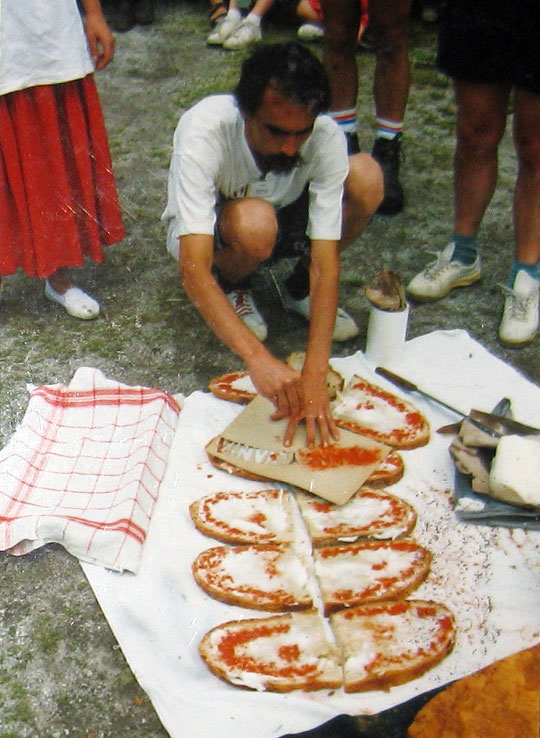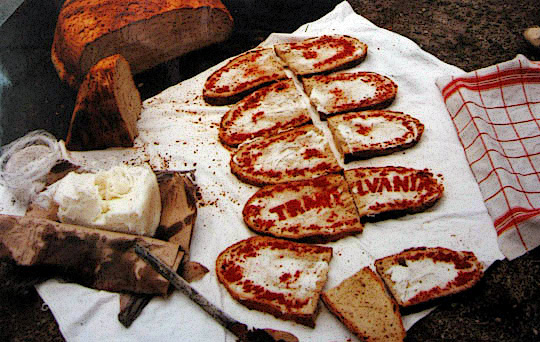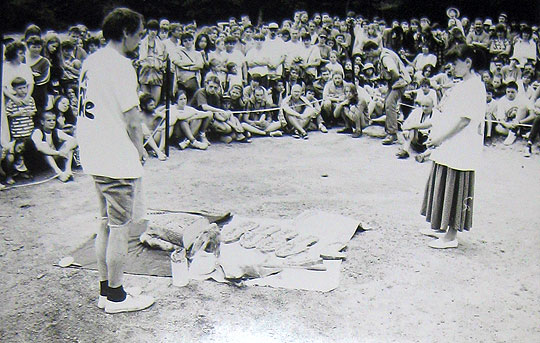 Tags: AnnART, grease, performance
This entry was posted on Sunday, April 26th, 2009 at 9:22 pm and is filed under object, performance. You can follow any responses to this entry through the RSS 2.0 feed. You can leave a response, or trackback from your own site.