Lori Andrews
brain-skull banana bread with walnuts, 2014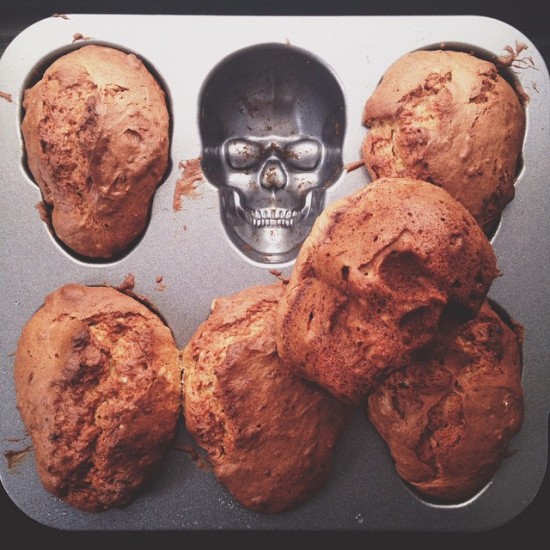 Image from the artist's
website
.
 From the collection of Liese A Rickets
anonymous snapshots from South America.  
collection's website
Sean Norvet – Bad Trip Bologna
Los Angeles, CA 8″x8″ Oil on panel
Picture is from the artist's website.
Chloe Wise – Prada challah backpack
Part of a
series
of sculptures I've been creating since 2013.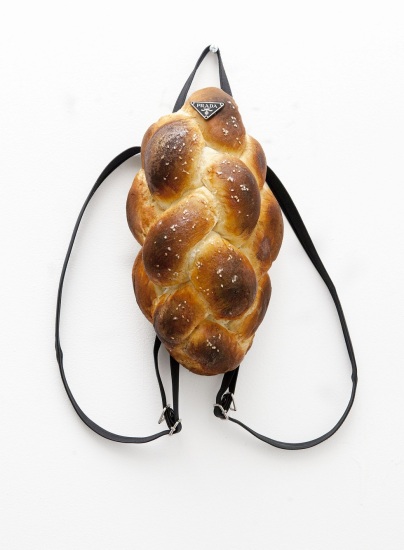 Artist
website
.
Perjovschi Dan – Romania
MUCEM Marseille opening 28 october
2014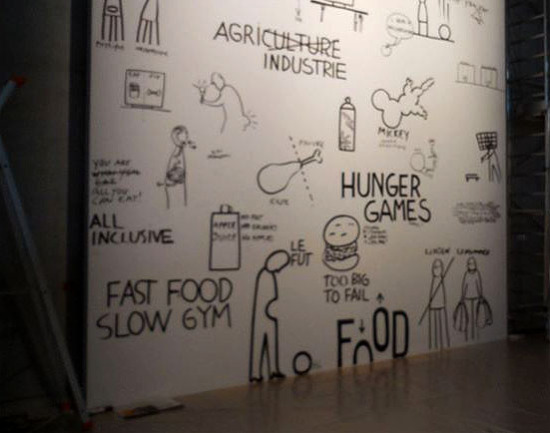 Toilet Paper is an artists' magazine created and produced by
Maurizio Cattelan
and photographer Pierpaolo Ferrari (
Le Dictateur
), born out of a passion or obsession they both cultivate: images. Published in February 2013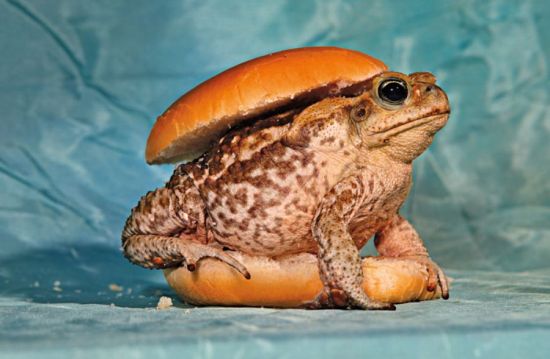 Vlad Stoica – Romania
Giorgia Zanellato – Space food
Contribution for "The mobile museum". Future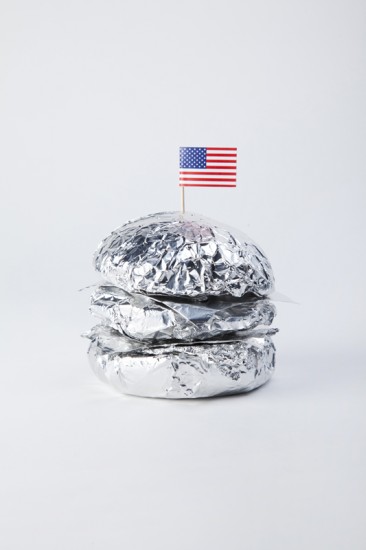 Photos © Alberto Ferretto / FABRICA
Exhibition of photographer Henning János & journalist Kiss Bence .
Saint George, Romania, 2014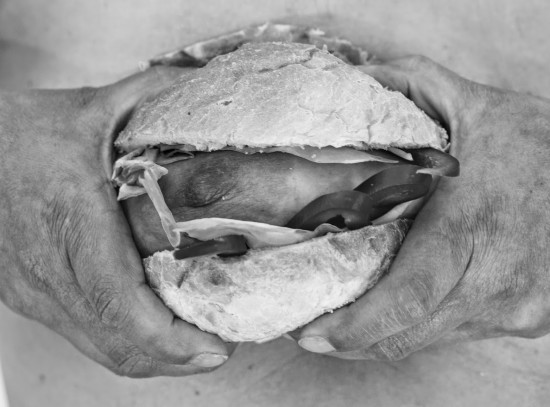 Photo by Henning János
Böjt
Német créme brulée. Émelyítő paradoxon egy pohárban és nem kimondottan olcsón. Talán ez az első és egyetlen luxus az új, garzonlakásos életében. Majd felújítja ezt az egészet, gondolja, ahogy a szoba sarkába bedobott matracon hever. A nyakát majdnem merőlegesen a falnak dönti, a pólót levetette, s most kigombolt nadrágban nézi a bordáit. Sovány, de ez nem újdonság. A ruha eltakarja, a nő pedig felhizlalja – csak éppen lelkileg.
Hányadik is volt ő, aki utoljára ment el – feladta a számolást. Nem szomorú, nem csalódott, érezte már ő is, hogy ez a dolog tropára ment. Tulajdonképp kedves volt N. Kedves volt azért, mert cirkuszt csinált. Kedves volt, mert eljátszotta, hogy látott ebben a kapcsolatban jövőt. Pedig ez csak színjáték volt N. ré­széről is. A szeme a szegényes berendezést pásztázza. Ő maga mindent precízen nyilvántart. Tény, ami tény, az egyetlen dolog, ami ebben a lakásban valamit ér, az a fotósfelszerelése. Halszem, tele, fixek, meg mindenféle más objektív, kiegészítő, fényképész vacak. Baljósan éppen 13 darab. Most az asztalon állnak katonásan, sorrendben. Mellettük két táska, egy régi viharvert filmes gép, a drága új body, meg egy kompakt. Ezt N-től kapta talán egy évfordulóra vagy karácsonyra – nem emlékszik, pedig alig voltak együtt többet, mint két év. Eszébe jut, hogy N-nek kis mellei voltak. Ezekre múlt időben gondol, pedig N. valahol most is létezik, pakol, remél. Szépek voltak azok a kis mellek. Most azonban valami más kell. A leheletfinom lúdbőrre gyantázott vénuszdombok, a feszes mellek, a simogató árnyékok, a csillogó szemek hidegen hagyják. Újdonságra vágyik. Ne legyen visszataszító, csak rendkívül hű a valósághoz. Lehet érzelmetlen. Szájához emeli a créme brulée-s kanalat, és lassan szopogatja az édességet. Igyekszik eldönteni, hogy mi dolgozik benne: kétségbeesés, nihil vagy cinizmus. Bár tulajdonképpen mindegy.
Text: Kiss Bence